A week after the death of Ayomikun Ademoraya, a 2018/2019 'Batch C' corps members serving in Osun State, controversy has continued to surround the actual cause of her death.
Ayomikun had on the 7th of July, 2019, applied a popular insecticide on her hair to eliminate lice but eventually died after bleeding from her nose and mouth.
According to findings by schoolworld, following her death, friends and colleagues have been speaking on the plans the victim
---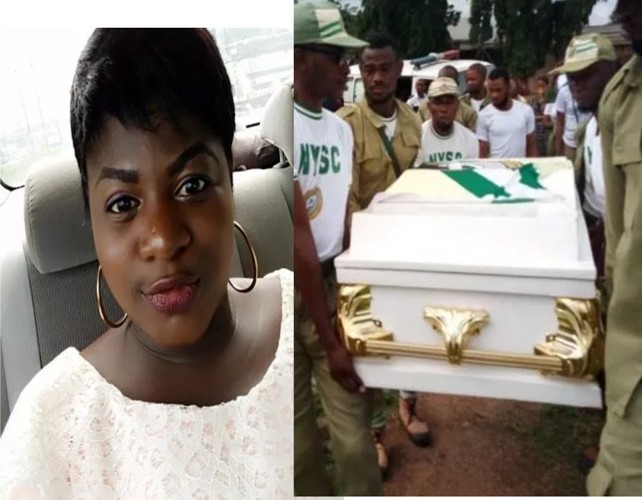 ---
had before she died.
A friend, who spoke on the condition of anonymity, made it known that the deceased was already searching for a job in Osun state so that she could stay back and begin her life there.
According to the friend, the deceased was keen on getting a good job so that she could take care of her siblings and help them through school.
Another colleague of Ayomikun, in a chat with newsmen, narrated events that led to her sudden death.
"Ayomikun is a graduate of Human Kinetics from Tail Solarin University of Education, Ijebu-Ode, Ogun State. She was the breadwinner of her family and had two younger siblings, who are in private primary and secondary schools in Lagos.
"Throughout Saturday, she complained to us in the house that there were lice in her hair, which irritated her. She repeatedly scratched her head because of that.
"We suggested to her to either apply relaxer or have a haircut. She accepted to have a haircut. I can't say who spoke with her and advised her to apply pesticide. It was 'DD Force' she used, and not Snipper.
"She bought the chemical and took it to a hairdresser. When she got there, we were toldthe woman refused to apply it on Ayomikun's hair, but she insisted. She had been scratching her head for about two days before Sunday and I am sure there open wounds on her head caused by intense scratching.
"The hairdresser eventually agreed and the chemical was applied undiluted on her head. Some minutes later, she started having strange feelings. The stylist immediately observed it and washed off the chemical from her hair.
"But it was rather late because few minutes later, Ayo started bleeding from the nose and mouth. To lessen the effect of the chemical in her system, she was given palmoil to drink but while being attended to, she collapsed and the stylist started crying for help.
"When she was eventually taken to the hospital, the nurses merely placed her on a bed, she was not attended to. We took her into the vehicle again and headed for another hospital at Oshogbo, where she was confirmed dead.
"Her friend named Millicent could have died too. In the process of trying to resuscitate Ayo through mouth-to-mouth resuscitation, she inhaled the dangerous chemical.
"After Ayomikun died, she too started bleeding from her nose. She was immediately referred to LAUTECH Teaching Hospital where she spent three days and was given nine drips," her friend stated.