Nigeria House of Representatives, yesterday, unanimously rejected a motion seeking to make the Ministry of Education integrate the Almajiri education system into the Universal Basic Education Programme.
The motion with ten prayers, was titled, 'Need to Eradicate Child Destitution and Remove Beggars from Nigerian Streets through Provision of Standardised Education System and Improved Livelihood'.
It was sponsored by Mansur Soro, Ibrahim Umar, Saidu Abdullahi and Shehu Beji.
---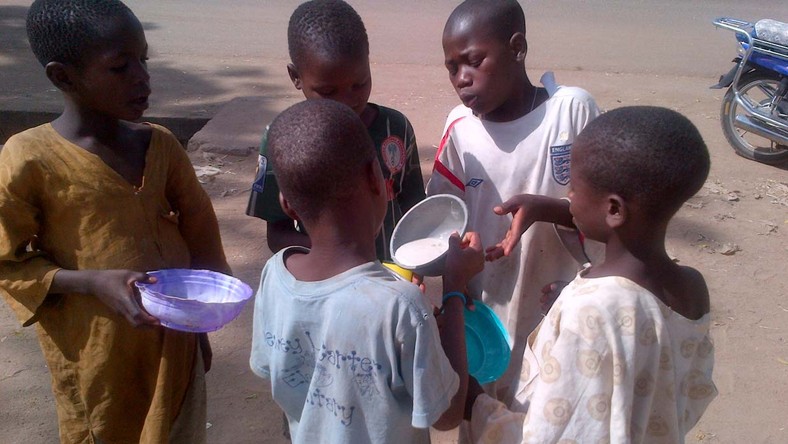 ---
However, the motion was adopted but nine out of the ten prayers were granted except the second one that the House should "urge the Federal Ministry of Education to integrate the Almajiri Education system into the Universal Basic Education Programme".
The law makers resolved to "declare child destitution and begging a national emergency and call on all levels of governments to ensure that children are provided the opportunity to access basic education as guaranteed by the United Nations Convention".
They urged the affected states to comply with extant laws on basic education, especially the UBEC Act, by ensuring that all children between the ages of six and sixteen were given free and compulsory education.
They also urged that FG "to create a department under the UBEC to handle the Almajiri matters, with adequate funding to construct a minimum of one Almajiri school in each of the electoral wards of the affected states by 2021, and also ensure that the Almajiri school curriculum is planned to include technical and vocational courses with long-term objectives of self-reliance and sustenance".
The legislators told the FG "to determine the location of the Almajiri schools, sizes and staff strenght to ensure comprehensiveness of the policy".
Another prayer granted by the legislators was to call on the FG to "forward an Executive Bill to the National Assembly to enact a law for the criminalisation of child destitute and street begging, one year after the implementation of these resolutions".
The House then mandated the Committee on Legislative Compliance, when constituted, to ensure compliance with the resolutions.