The National Youth Service Corps was established in 1975 as part of the laudable efforts of the then military government of General Yakubu Gowon to foster integration and peaceful coexistence among the many ethnic groups that make up this heterogeneous nation and whose sense of nationhood had been eroded by 30-month  long civil war that threatened  the sovereignty of the  country.
The popular maxim of education is the best legacy you can ever give to a child still holds true today, but the primary motive when the scheme was conceived is not to mobilize young graduates and haul a majority to schools as makeshift teachers to schools that have failed in meeting up with the basic requisite of being called a school.
The situation is even more befuddling when one realises that the disciplines  of  preponderance of these graduates are not even in the realms of things that would prepare one with the onerous task of impact in others through teaching, but someone who manages to convert a mud house to a school and feels he has earned the bragging rights to be called a proprietor(ess) thinks it's very much in order to ask a graduate of mass communication to teach English, government, civil education or even English literature.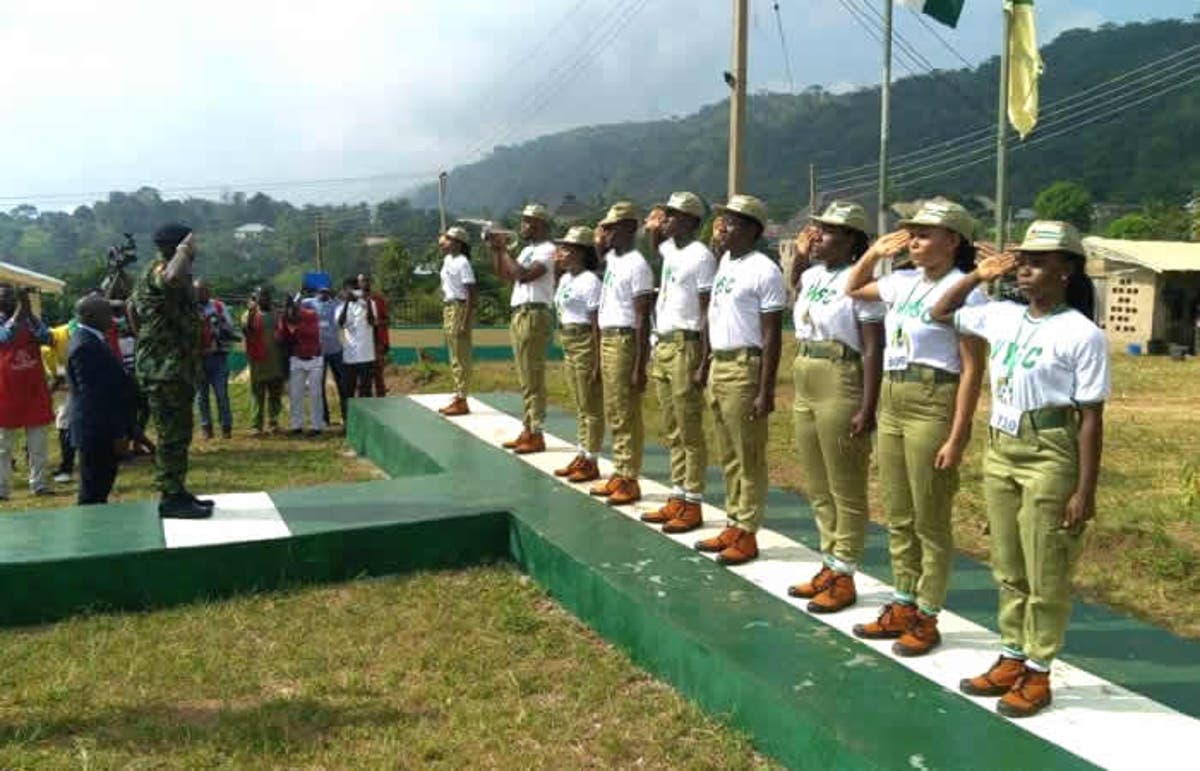 One is not saying that posting corps members to schools is an altogether unreasonable decision but an unchecked trend of such decision stands to defeat the very essence of the schools. The best most of these non-education graduates can do when posted to schools is to become something more of a pedagogue whose classroom lessons consist entirely of reading directly from the textbooks in a monotone.
Education is a fundamental human right, which means it is a sector where the government must not fail or take for granted, but inefficient personnel and poor policymaking can hamper the provision of such a right.
It was not much to the dismay of the citizenry when The Registrar and Chief Executive, Teachers Registration Council of Nigeria, Prof. Segun Ajiboye, said the agency had written to the National Youth Service Corps Director-General to stop posting graduates without education degrees to teach in schools.
Ajiboye's lamentation that most of those posted to teach in the mandatory one-year scheme do not have the qualification to teach was only reechoing the sentiments of most discerning Nigerians, especially stakeholders in the education sector who for years have decried the incongruity of the NYSC posting of graduates.
As far as I find it important, I must say that the TRCN should not blame the NYSC for posting non-education graduates to schools.
The ministry of education and all other educational bodies like the TRCN have failed to do their assignment right, as a lot of schools that are government-approved are not even worth the ink and paper with which they were approved; they are substandard in all ways. You walk into a government-approved school to find out it's an uncompleted building, an  environment that's not conducive  to the modest of human endeavours let alone teaching.
Even more astonishing is the kind of individuals who are employed as  full-time teachers in these schools, some if not most  can't even speak the proper English language,  the official language, with which they are expected to teach and communicate with the students. Some schools don't even have syllabus; some don't even have materials for teaching.
If the TRCN is saying the NYSC should not post non-education corps members to schools, has it as a body found a way to communicate to schools telling them not to accept corps members that are non-education graduates?
The NYSC will keep posting corps members to schools so far as the requests keep coming in, because they can't afford to pay qualified teachers for the job. The NYSC is only trying to achieve its vision and mission by enforcing that every corps member must serve their fatherland.
Culled From Punch Newspaper