President Muhammadu Buhari (PMB), on Sunday urged the family members of late Precious Owolabi, National Youth Service Corps (NYSC) member, who was killed during the Shi'ites protest, to accept the will of God in good faith.
Late Owolabi was killed during a protest by members of the Islamic Movement of Nigeria (IMN) popularly known as Shi'ites in Abuja on the 22nd of July, 2019.
The President, who was represented by his Vice, Yemi Osinbajo, urged the family members to take heart, adding that the loss would never be forgotten.
---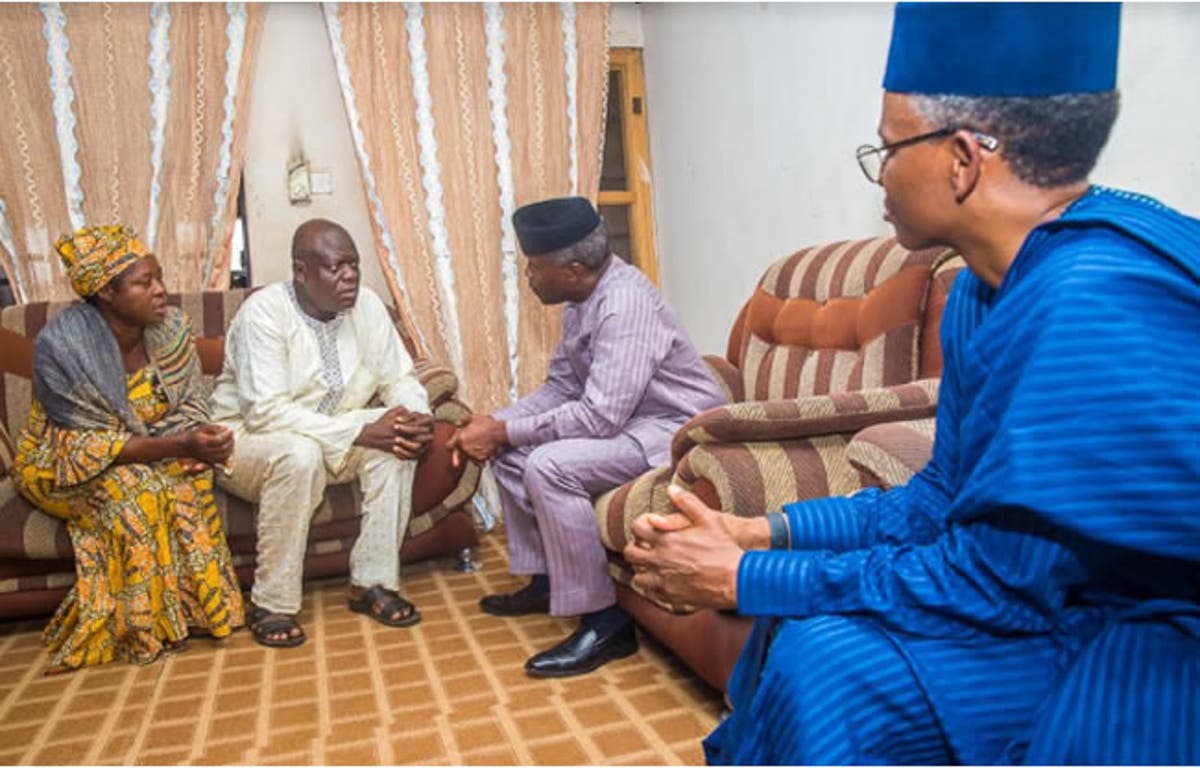 ---
According to report made available to schoolworld, Osinbajo, during the condolence visit, engaged the deceased father, Ayo Owolabi, in a heart-to-heart discussion.
The Director General of NYSC, Brig. Gen. Shuaibu Ibrahim, while addressing pressmen shortly after the Vice President's visit, described the incident as a very sad one for the NYSC family.
"Actually, last Monday was a very sad day for the NYSC family and for the Vice President to come on behalf of the President on condolence with the family in an indication that the Federal Government really cares for the NYSC.
"As you can see, the corps members are very proud of the FG for the President to come to his house, this indicated that Precious Owolabi is a hero, he died in the service of our country," the DG stated.